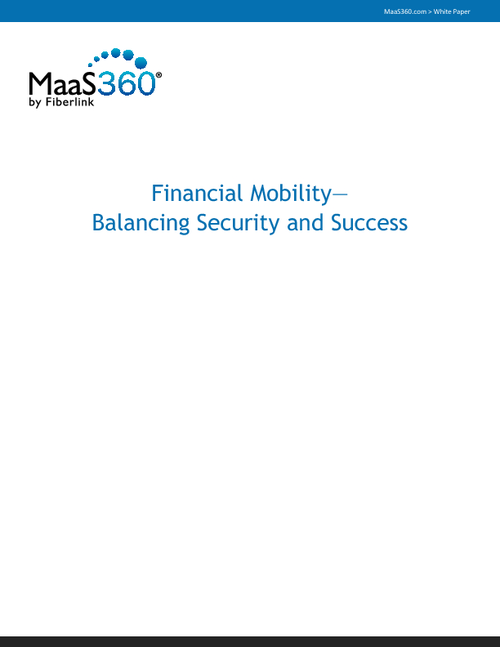 Financial service organizations have been leery to embrace the enterprise mobility wave. Rightly so, as regulations from SOX, FINRA and PCI DSS have given financial IT professionals extra concern for caution. And with BYOD, consumerization, BlackBerry migration, and the changing needs of enterprise customers, a comprehensive mobility management strategy is top priority. But how do you meet the balance of open access for employees while ensuring adherence to the financial industry's stringent requirements for compliance?
Read this whitepaper to:
Learn where mobility makes the biggest impact to productivity;
Understand how to enable secure mobile access to enterprise resources;
Hear real world examples of MDM in finance.