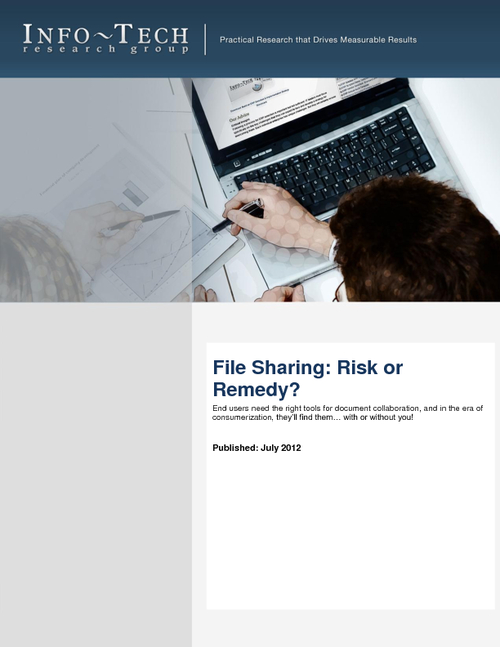 Despite the need for effective document collaboration in the enterprise, many organizations are failing to provide their employees with the right tools to get the job done. Today's knowledge worker wants platform-agnostic, on-demand access to their files whenever and wherever they need them... and they'll bring this functionality into the organization whether IT approves of it or not. As a result, end-users are driving the adoption of cloud-based file sharing solutions such as Dropbox and Box, while corporate IT departments tend to dismiss these tools due to security concerns - both perceived and real.
Download this white paper to learn:
Why adopt Cloud File Sharing Solutions?
How should corporate IT think about these solutions, and what is IT's role?
How can IT strike a reasonable balance between security and functionality when adopting these solutions?