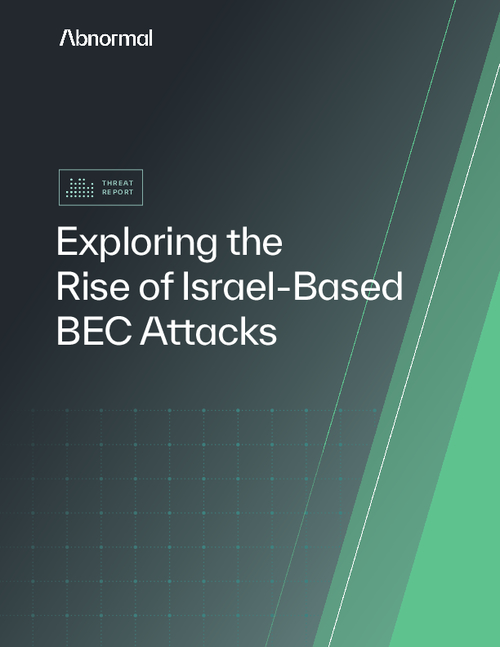 While historically the origin of most business email compromise (BEC) attacks has been West Africa, residing in Nigeria certainly isn't a requirement for BEC attackers. Indeed, the subject of this report is a sophisticated threat group based in Israel.
The group is unique in that they impersonate executives and attorneys to request huge sums of money, under the guise of an acquisition. And in some instances, they turn from email to phone call—using WhatsApp to communicate with their victim.
Download the report to:
See the most popular locations of BEC attackers and their targets.
Get an inside look at how the threat group executes sophisticated, multi-stage attacks.
Discover how email attacks can quickly turn to other forms of communication.
See real-world examples of BEC attacks that your organization could experience.