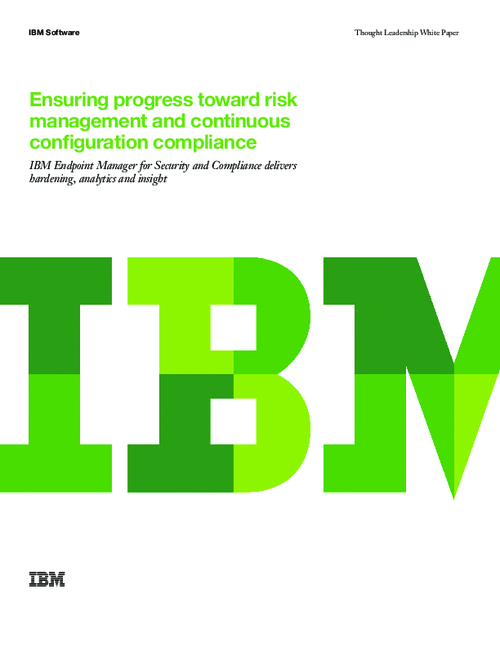 Soon after putting monitoring, configuration and remediation capabilities into place to help ensure compliance with IT security objectives, an organization will have questions. Are we secure? Where are we exposed? Are our initiatives working? Have we met our targets? What progress are we making toward achieving continuous compliance? How do we prove our progress to security officers, regulatory agencies or auditors?
Download this white paper to explore:
Compliance for small to large distributed environments;
Clear visibility into endpoint compliance status;
Targeted reports for effective management;
Historical views for ongoing improvement.