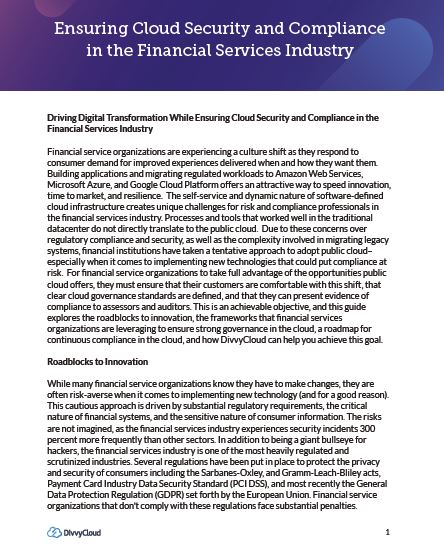 Financial service organizations are experiencing a culture shift as they respond to consumer demand for improved experiences delivered when and how they want them. Building applications and migrating regulated workloads to large cloud service providers offer an attractive way to speed innovation, time to market, and resilience. But this self-service and dynamic nature of software-defined cloud infrastructure creates unique challenges for risk and compliance professionals in the financial services industry.
Read this report to learn about:
Developing a roadmap for compliance;
Taking full advantage of agility and speed of cloud and container technology while strengthening security and compliance posture;
Embracing cloud native frameworks.