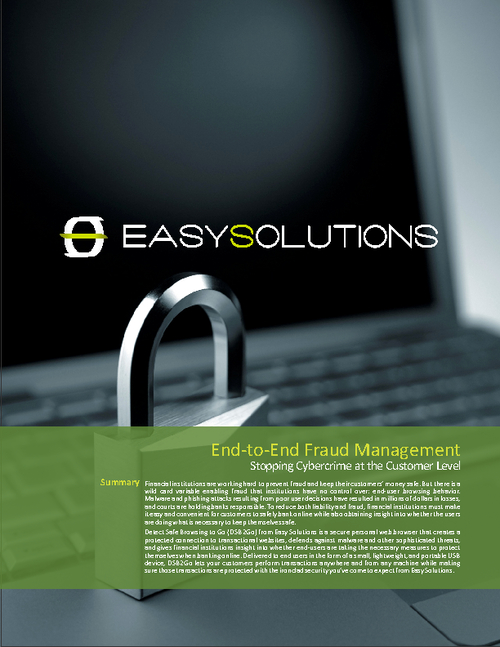 End-user browsing behavior is a wild-card variable enabling fraud that institutions have no control over. To reduce both liability and fraud, financial institutions must make it easy and convenient for customers to safely bank online, while also obtaining insight into user browsing behavior.
This white paper highlights:
A portable and user-friendly secure-browsing solution that extends fraud prevention to the end user in the form of a USB device;
Why end-user browsing behavior is continuously the Achilles heel of fraud prevention;
Solutions that are convenient and intuitive to protect customer's online transactions.