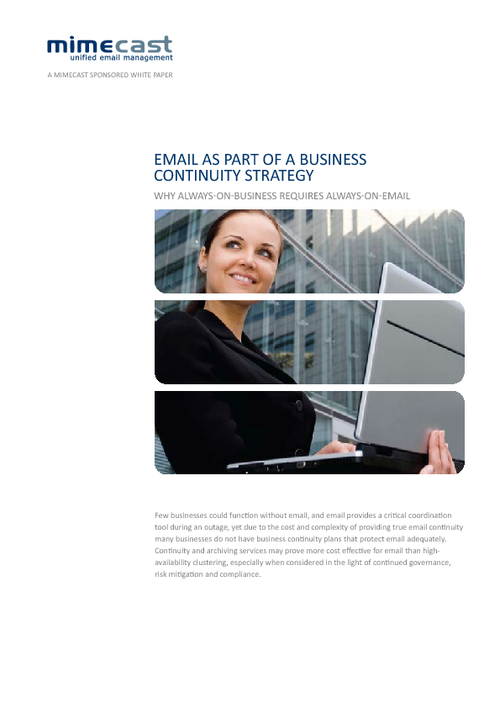 Few businesses could function without email, and email provides a critical coordination tool during an outage, yet due to the cost and complexity of providing true email continuity many businesses do not have business continuity plans that protect email adequately. Continuity and archiving services may prove more cost effective for email than high-availability clustering, especially when considered in the light of continued governance, risk migration and compliance.
Read this white paper to learn about:
Business continuity planning and email;
Why availabilty, recovery and continuity are critcial;
The impact the human element has.