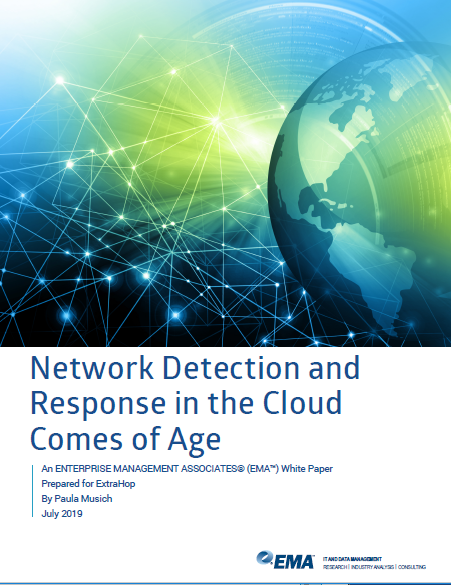 Until recently, many IT security practitioners turned to legacy tools as a means of securing the growing amount of east-west network traffic in cloud environments. With the introduction of traffic mirroring and virtual network taps, cloud-first network detection and response (NDR) solutions such as ExtraHop Reveal(x) Cloud can help security teams overcome the challenges of visibility at cloud scale:
"ExtraHop's new Reveal(x) Cloud SaaS offering for AWS takes the deployment burden away from AWS customers, enabling fast service provisioning and instant asset discovery, and providing threat detection, investigation, and response."
Download your copy of the full report from Enterprise Management Associates to learn more about:
The key benefits of virtual network taps provided by Microsoft Azure and Amazon Web Services;
ExtraHop's new Reveal(x) Cloud SaaS-based network detection and response solution.