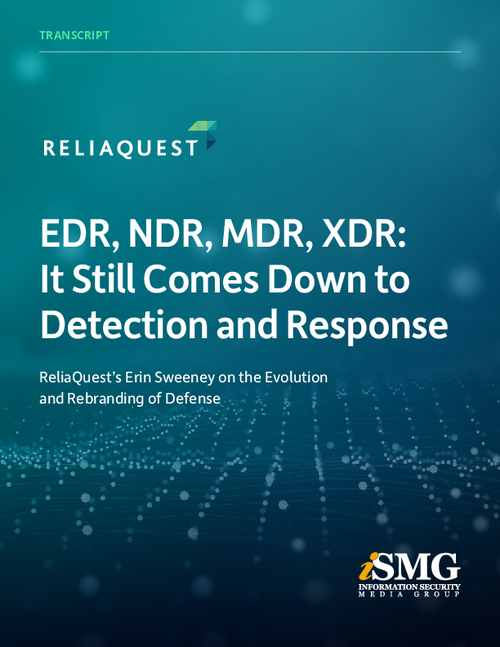 EDR, NDR, XDR – we keep rebranding defense, but it all still comes down to detection and response, says Erin Sweeney of ReliaQuest. She talks about the latest evolution and how enterprises are deploying it.
In this eBook Sweeney discusses:
The constant rebranding of detection and response;
Practical applications of these tools;
How ReliaQuest is helping customers tackle challenges in 2021.