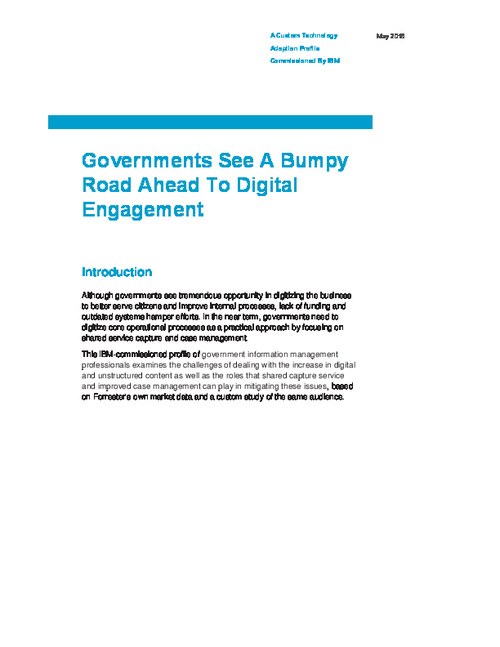 Although governments see tremendous opportunity in digitizing the business to better serve citizens and improve internal processes, lack of funding and outdated systems hamper efforts. In the near term, governments need to digitize core operational processes as a practical approach by focusing on shared service capture and case management.
Download this white paper to explore:
Barriers to advancing the digital agenda;
The struggle to manage unstructured content;
Process improvement and case management.