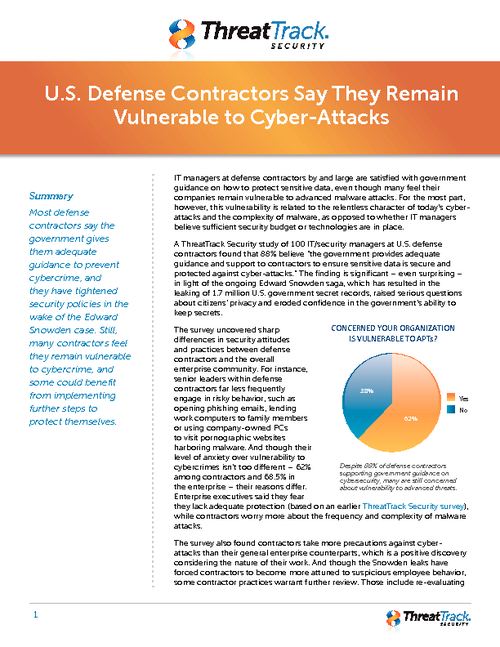 Defense contractors say the government gives them adequate cybersecurity guidance, and they have tightened security policies in the wake of the Edward Snowden case. Still, many feel they remain vulnerable to cybercrime.
The research reveals:
88% have a high level of confidence in government guidance on how to protect sensitive data;
75% of the respondents indicated that the Edward Snowden incident has changed their companies' cybersecurity practices;
62% reported that they are concerned their organization is vulnerable to APTs, targeted attacks and other sophisticated cybercrime tactics;
The most difficult aspects of defending against advanced malware were the volume of malware attacks (61%) and the complexity of malware (59%).