The Dangers of Unknown Malware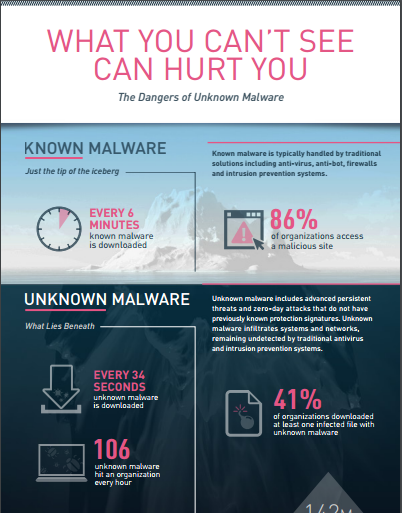 Today's hacker ecosystem makes it easy for cybercriminals to share exploit code, newly identified vulnerabilities, and even talent with their co-conspirators. Even novice hackers can leverage these resources to identify vulnerabilities and susceptible organizations, and easily create new zero-day or unknown attacks using custom variants of already existing malware.
Not all sandboxes are created equal. Today's hackers devise attacks that evade traditional sandboxes. Advanced sandboxes take protection a step further by detecting and blocking malware at the CPU-level - before it deploys. With a plethora of new attack methods, understanding the difference between traditional and advanced sandboxing is critical to protecting your organization.
Download this infographic to better understand:
The dangers of unknown malware
How to defeat unknown malware