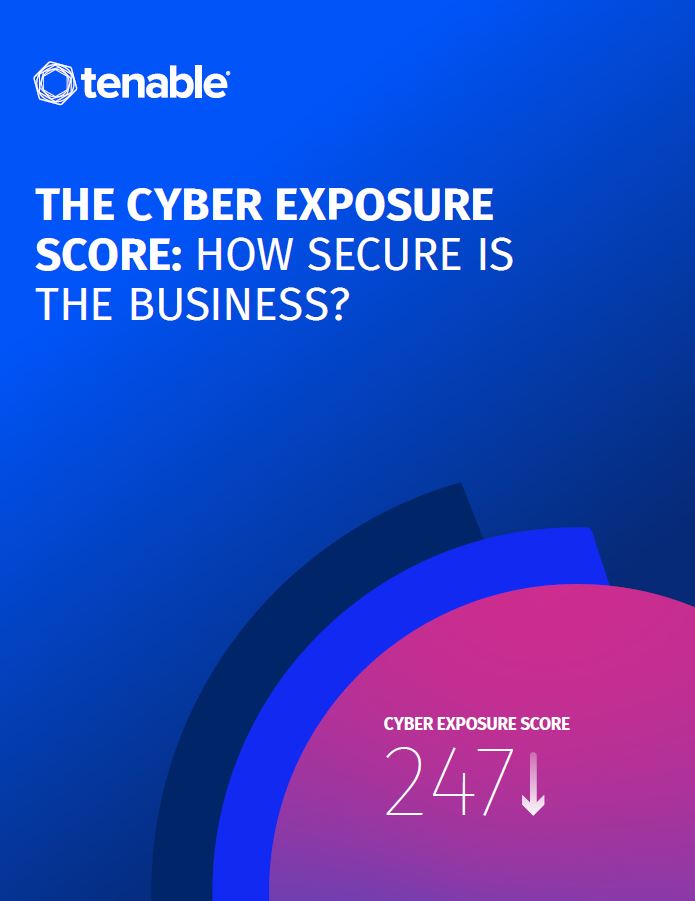 The Cyber Exposure Score is an objective rating of cyber risk derived through data science-based measurement. The score is automatically generated daily through machine-learning algorithms that combine vulnerability data with other risk indicators such as threat intelligence and asset criticality. The Cyber Exposure Score can be applied to a single asset, a group of assets or an entire organization.
This whitepaper will:
Demonstrate how the Cyber Exposure Score can help you improve your security posture over time
Provide a technical walkthrough of the Cyber Exposure Score - including details about the data science behind the rating
Highlight popular use cases that show how the Cyber Exposure Score can drive efficiency in your daily security practice
Download the technical whitepaper The Cyber Exposure Score: How Secure Is the Business? now.