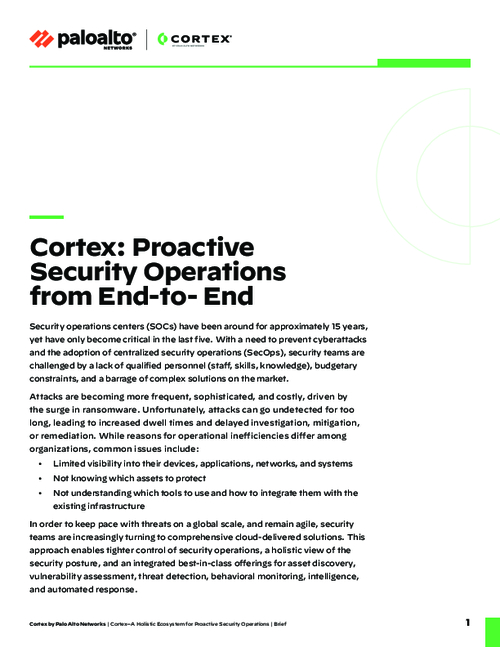 Security operations centers (SOCs) have gradually become more critical within enterprises over the last five years. With a need to prevent cyberattacks and the adoption of centralized security operations (SecOps), security teams are challenged by a lack of qualified personnel (staff, skills, knowledge), budgetary constraints, and a barrage of complex solutions on the market.
Download to learn more about:
How to ensure your organization is being proactive with security, not reactive
Why attack surface management is needed for complete visibility of assets & risks
Why automation capabilities are needed to reduce human effort
By taking a comprehensive approach, teams benefit from integrated solutions for continuous protection with uninterrupted risk management.