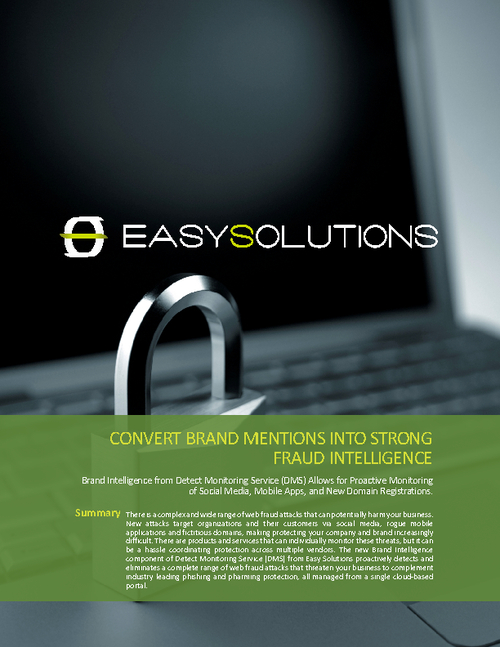 There is a complex and wide range of web fraud attacks that can potentially harm your business. New attacks target organizations and their customers via social media, rogue mobile applications and fictitious domains, making protecting your company and brand increasingly difficult. There are products and services that can individually monitor these threats, but it can be a hassle coordinating protection across multiple vendors.
This white paper highlights:
How to proactively identify emerging threats targeting your brand via social media;
The potential for mobile malware that leverages brand associations to inspire app downloads;
The importance of new domain registration monitoring as hacktivists strive to use brand recognition to propagate political messages.