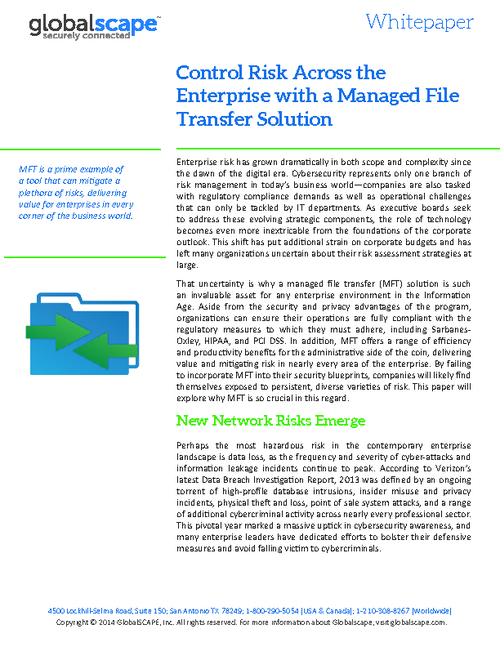 Enterprise risk has grown dramatically in both scope and complexity since the dawn of the digital era. Managed File Transfer (MFT) is a prime example of a necessary tool that can mitigate a plethora of risks, delivering value for enterprises worldwide. In this whitepaper you will learn:
Why a managed file transfer (MFT) solution is such an invaluable asset;
How MFT can provide not only security and privacy advantages, but also offers a range of efficiency and productivity benefits.