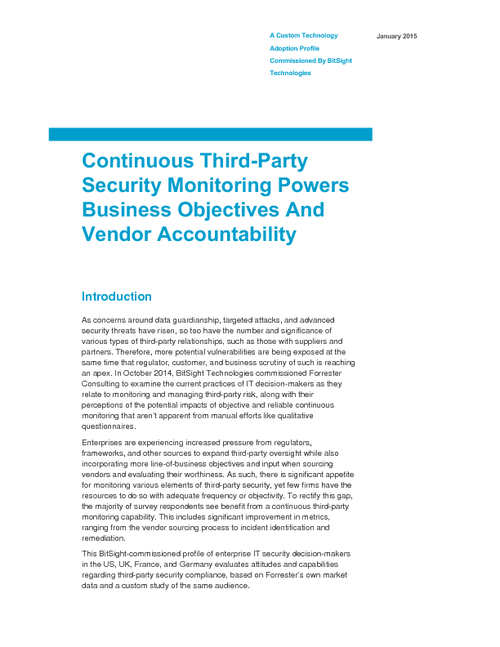 As cyber attacks via third parties become more commonplace, IT decision makers have focused much of their energy on the cyber security of their vendors. It can be a challenge to manage so many different partnerships. Due to the desire for more data-driven decisions, those IT professionals are looking for an automated solution to scale security performance management efforts. Download "Continuous Third Party Security Monitoring Powers Business Objectives And Vendor Accountability" (a commissioned study conducted by Forrester Consulting on behalf of BitSight) to learn how other companies are continually managing third party risk.
This study describes:
The top concerns of IT professionals;
How the IT Department has been incorporated into more lines of business;
Which types of risks IT professionals are most interested in tracking (and managing);
The disconnect between the desire for continuous monitoring and the types of tools currently used to gather data.