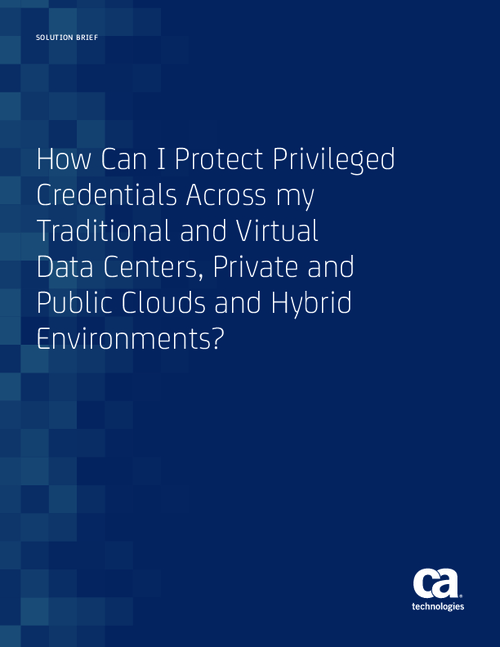 Virtualization and cloud computing adoption are elevating the importance and complexity of an age-old problem: effectively managing and protecting passwords for privileged accounts. Managing and protecting privileged credentials is essential to reducing risk and addressing compliance requirements. Organizations need to evaluate privileged password management solutions for the depth of controls, scope of coverage and degree of cloud alignment they provide.
Download this whitepaper to explore:
The fundamentals of privileged password management
12 must-have capabilities for Privileged Access Management
CA Technologies is the sponsor of this material. By submitting your information you agree to be contacted by CA Technologies on topics of interest. Before deciding, please review CA Technologies privacy statement href="http://www.ca.com/us/privacy.aspx" here.