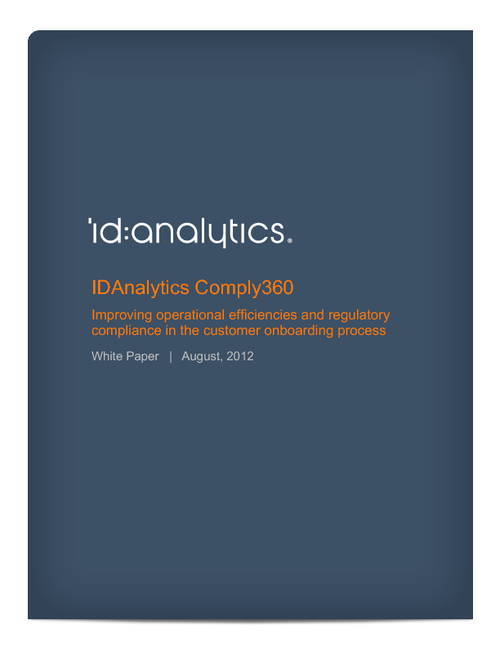 Financial institutions face numerous challenges onboarding new applicants. They must balance the risk of identity fraud with the costs of external data validation, consumer friction resulting from seemingly "un-friendly" procedures and numerous, often burdensome compliance processes. This white paper presents re-engineering alternatives compliance officers should consider making to their onboarding processes to maximize internal efficiencies while balancing compliance and security risks.
This white paper highlights:
How to improve automated verification clear rates while decreasing manual reviews;
Options for validating today's dynamic, evolving and increasingly diverse consumer base;
The true costs of identity verification and Know-your-Customer compliance.