Communicate Simply, Migrate Confidently with Session-Initiation Protocol (SIP)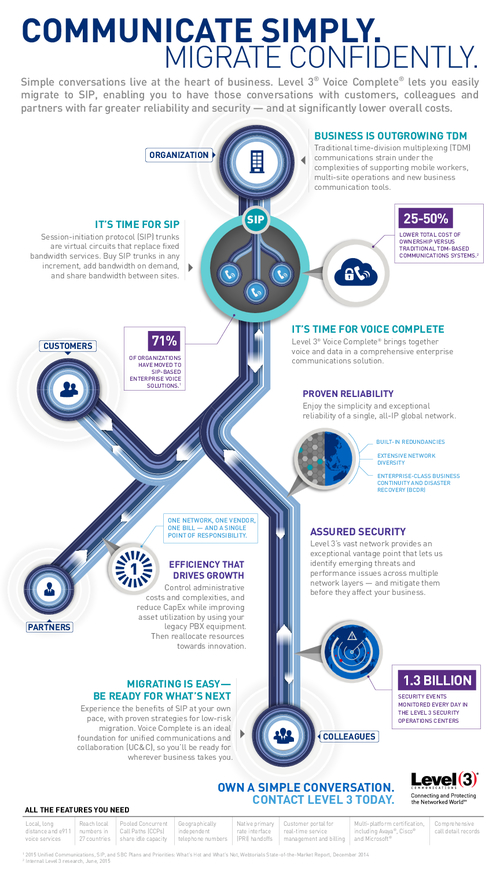 Simple conversations live at the heart of business. Migration to SIP enables you to have those conversations with customers, colleagues and partners with far greater reliability and security - and at significantly lower overall costs.
Download this infographic to explore the benefits of SIP and what to expect when migrating.