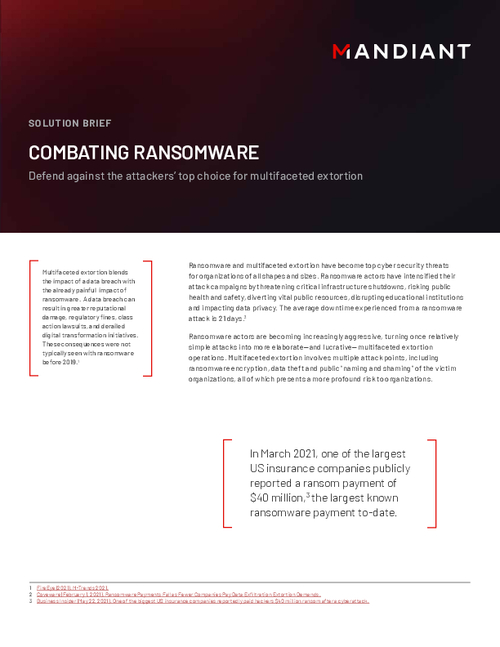 Ransomware actors have intensified their attack campaigns by threatening critical infrastructure shutdowns, risking public health and safety, diverting vital public resources, and impacting data privacy.
Early detection of the intrusion allows an organization to accelerate their response, minimize the impact of ransomware and swiftly resume business operations.
Download this whitepaper to gain knowledge on:
Anatomy of a targeted ransomware attack;
The objectives of ransomware defenses;
How to help your organization address this challenge.