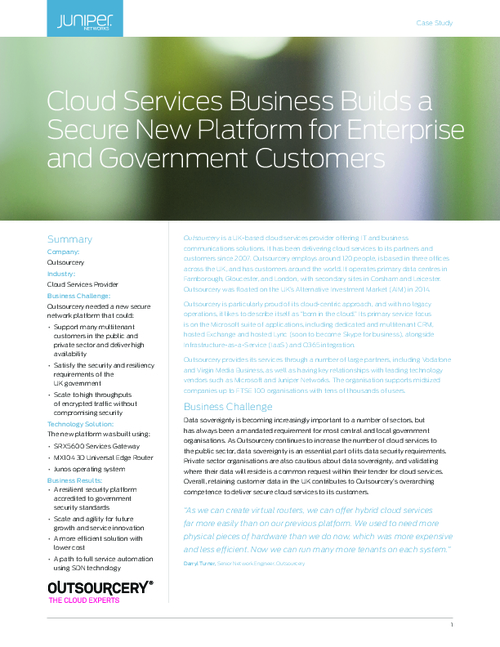 Outsourcery is a UK-based cloud services provider offering IT and business communications solutions. As Outsourcery continued to increase the number of cloud services to the public sector, data sovereignty was an essential part of its data security requirements.
Outsourcery needed a new secure network platform that could:
Support many multitenant customers in the public and private sector and deliver high availability
Satisfy the security and resiliency requirements of the UK government
Scale to high throughputs of encrypted traffic without compromising security
Download this case study to read how Outsourcery overcame these challenges.