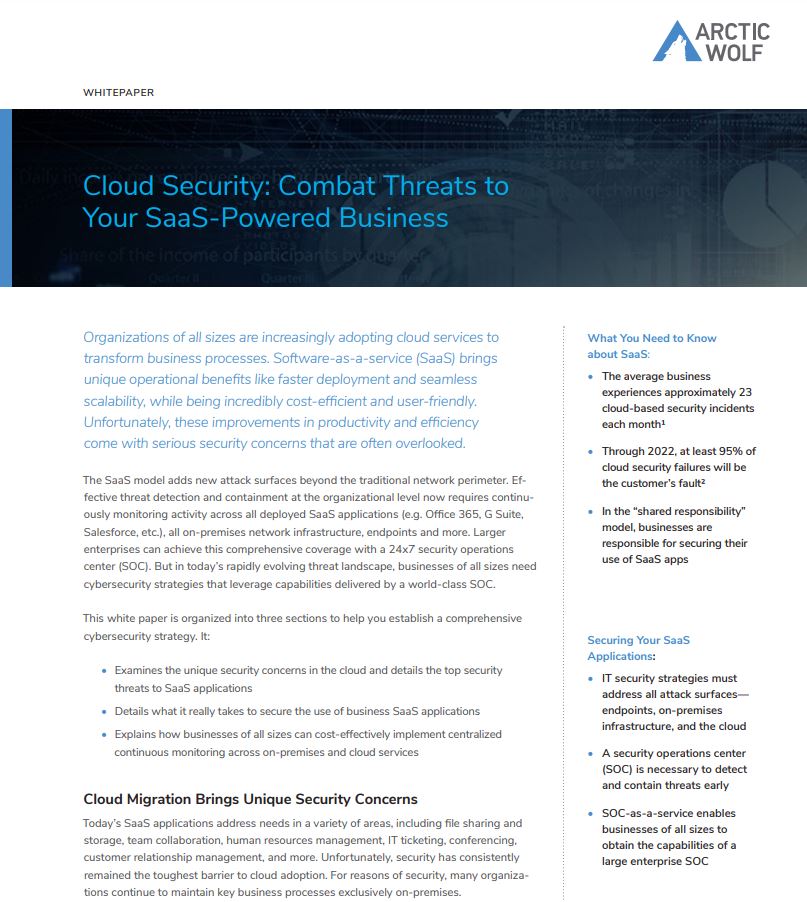 Effective threat detection and containment at the organizational level now requires continuously monitoring activity across all deployed SaaS applications (e.g. Office 365, G Suite, Salesforce, etc.), all on-premises network infrastructure, endpoints and more. In today's rapidly evolving threat landscape, businesses of all sizes need cybersecurity strategies that leverage capabilities delivered by a world-class security operations center (SOC).
Download this white paper and learn about:
The unique security concerns that come with cloud migration;
The most common threats to SaaS applications;
How SOC-as-a-service helps secure data both on-premises and in the cloud.