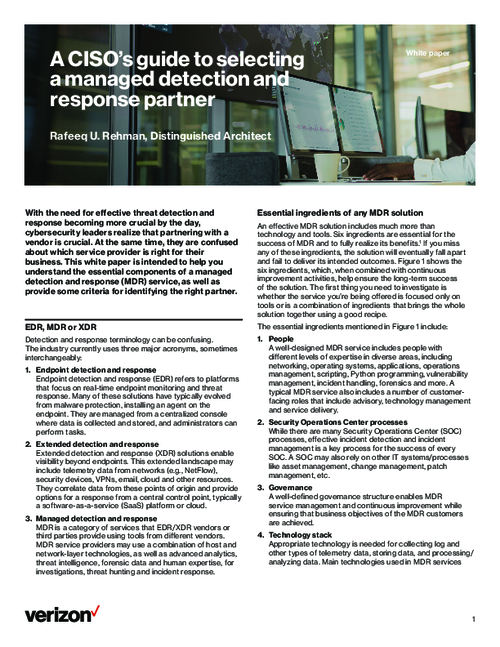 With the need for effective threat detection and response becoming more crucial by the day, cybersecurity leaders realize that partnering with a vendor is crucial. At the same time, they are confused about which service provider is right for their business.
This white paper is intended to help you understand the essential components of a managed detection and response (MDR) service, as well as provide some criteria for identifying the right partner.
Download the white paper to know more.