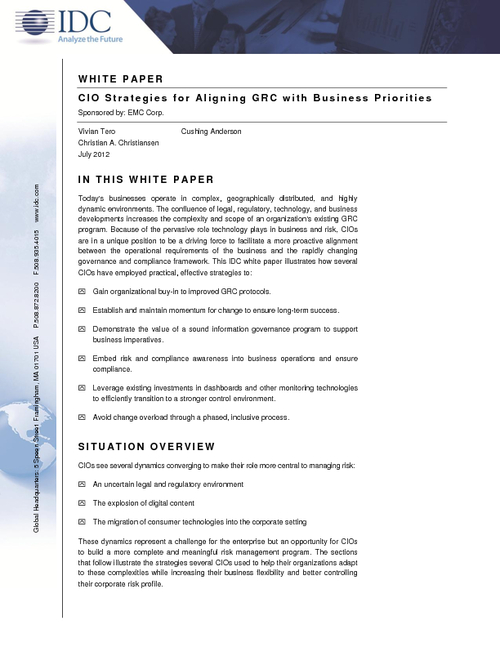 Today's businesses operate in complex, geographically distributed and highly dynamic environments. The confluence of legal, regulatory, technology and business developments increases the complexity and scope of an organization's existing GRC program.
This white paper illustrates how several CIOs have employed practical, effective strategies to:
Gain organizational buy-in to improve GRC protocols;
Demonstrate the value of a sound information governance program to support business imperatives;
Embed risk and compliance awareness into business operations and ensure compliance.