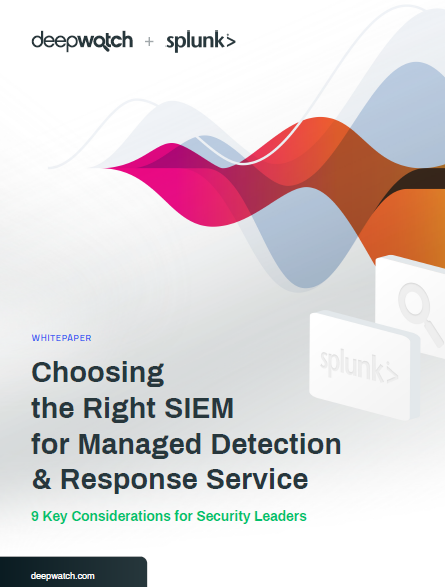 SecOps teams can experience an immediate positive impact from incorporating an analytics-driven security and information management (SIEM) solution into their threat detection and response approach.
This white paper creates a framework for understanding the key differences among the different types of SIEMs e.g.:
Open-Source
Legacy
and Analytics-Driven managed SIEM
Download this whitepaper for insights into the realities of SIEM capabilities, cost, and overall value, as well as the benefits of outsourcing SIEM management with a managed security service provider (MSSP).
This white paper also offers guidance on choosing an MSSP's managed detection and response (MDR) services for an enterprise.