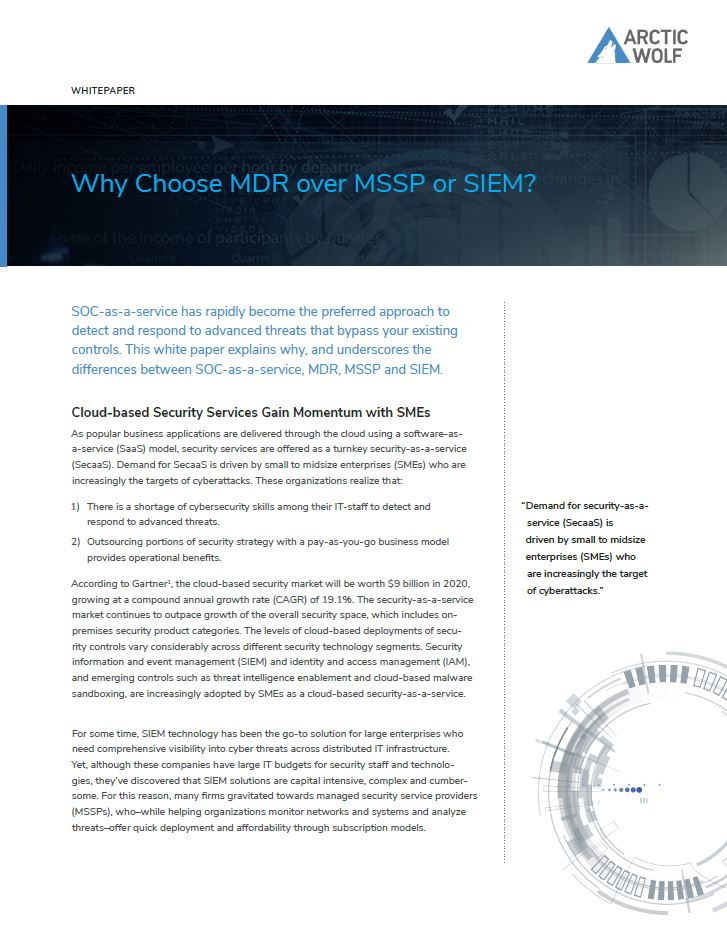 SOC-as-a-service has rapidly become the preferred approach to detect and respond to advanced threats that bypass your existing controls. This white paper explains why, and underscores the differences between SOC-as-a-service, MDR, MSSP and SIEM.
Download the white paper and learn why:
Cloud-based security services are gaining momentum with SMEs;
SIEM is powerful but difficult to manage;
SOC-as-a-Service provides the turnkey service SMEs need.