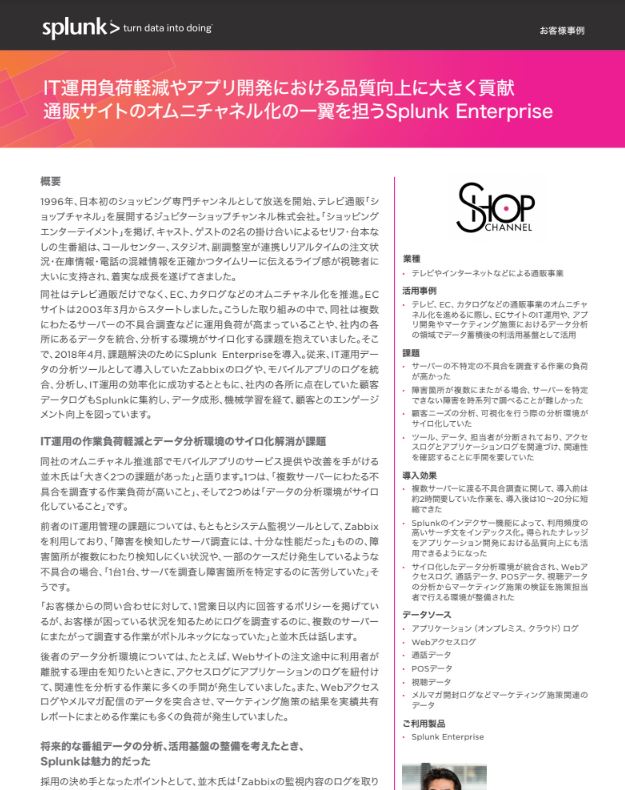 Jupiter Shop Channel Co., Ltd. proceeds the omni-channel use of television, EC, and catalogue, but the operational load of investigating multiple server failures is high, and the environment for analyzing data at various locations in the company is becoming a silo environment.
"We have a policy to respond to customer inquiries within one business day, however our investigation across multiple servers and log was a bottleneck, taking a time." and Splunk Enterprise addressed this integration.
Customer case study introduces how Jupiter Shop Channel uses Splunk and proceeded omni-channel project smoothly.