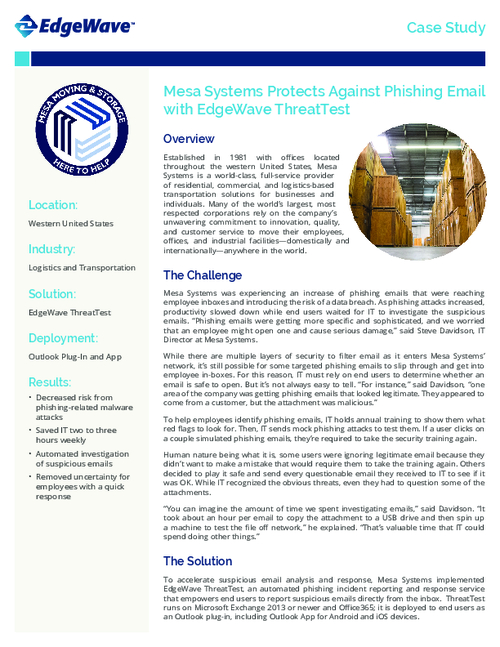 Employees at Mesa Systems, a residential, commercial and logistics-based transportation solutions provider, were being tricked with highly sophisticated spear phishing emails causing much confusion in the workplace and a ton of overhead for the IT Department. So what did they do?
This case study reviews how Mesa Systems identified a new wave of phishing attacks getting past their existing defenses, and how they are giving their employees a simple tool that helps them flag suspicious emails in their inbox that automatically routes those emails through AI and expert human analysis in minutes.
Download this case study to gain more insight into how:
Mesa can now identify and fight phishing attacks faster;
They are empowering their end users and increasing employees' security awareness;
They are no longer burdening IT with the time and cost of investigating and remediating suspicious emails.