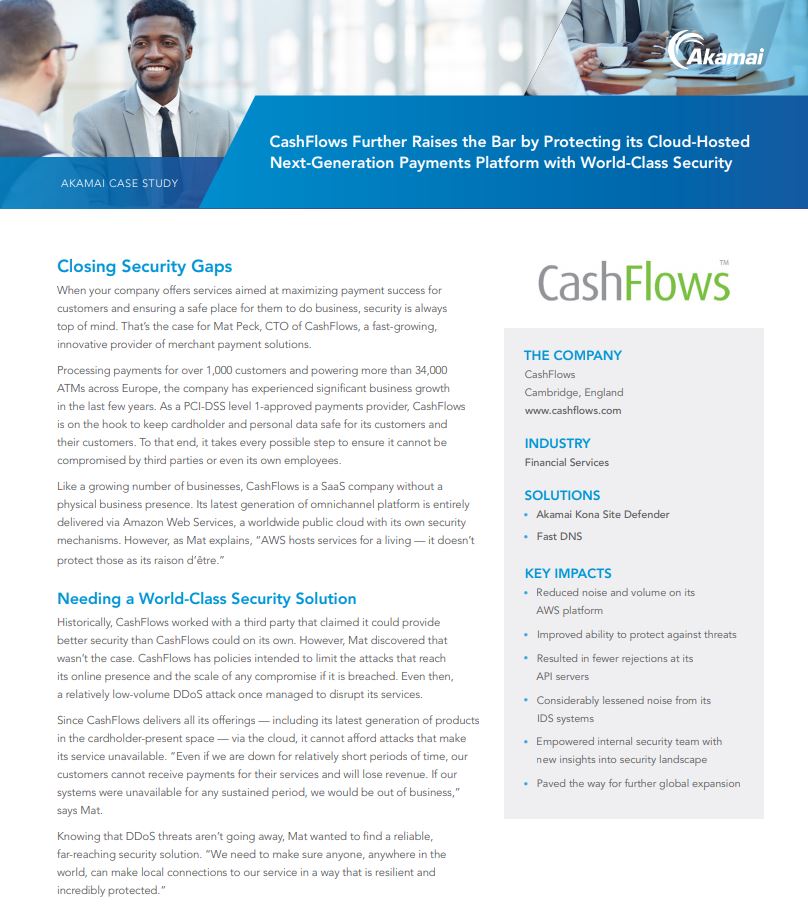 Payments company CashFlows delivers all its offerings - including its latest generation of products in the cardholder-present space - via the cloud, it cannot afford attacks that make its service unavailable.
Knowing that DDoS threats aren't going away, CashFlows wanted to find a reliable, far-reaching security solution.
Download this case study and learn how CashFlows:
Improved their ability to protect against threats;
Reduced noise and volume on its AWS platform;
Empowered its internal security team with new insights into security landscape.
In viewing this content, we would like to share your data with the content creator. Click here for more info or to opt out.