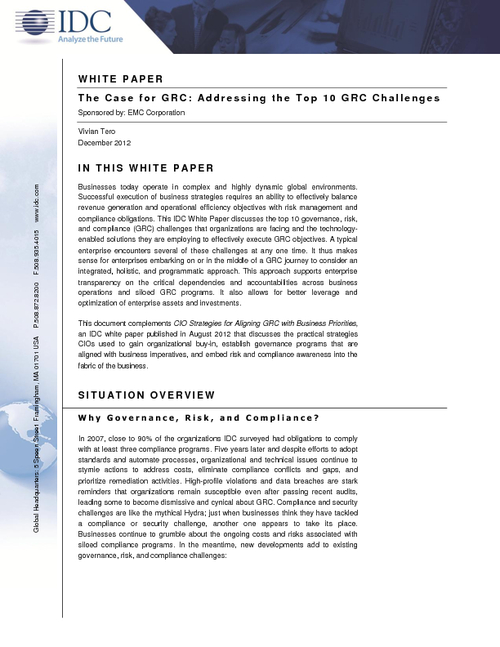 Businesses today operate in complex and highly dynamic global environments. Successful execution of business strategies requires an ability to effectively balance revenue generation and operational efficiency objectives with risk management and compliance obligations.
This white paper discusses:
The top 10 governance, risk and compliance (GRC) challenges that organizations are facing;
The technology-enabled solutions these organization are employing to effectively execute GRC objectives.