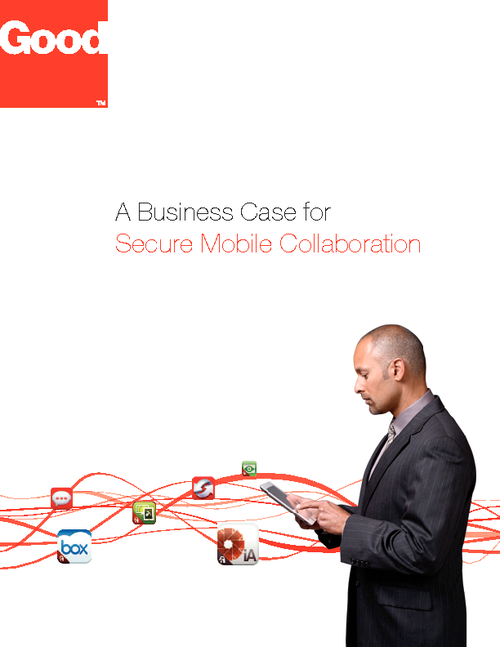 Today's business productivity is driven by a new generation of secure mobile apps that let employees do more with their devices. By keeping workflows integrated and safe, these apps promote greater levels of collaboration and convenience in the areas of document retrieval, storage, editing, and transmission.
These benefits - along with costs, risks, and solutions - are outlined in this white paper. Read it now to learn how supporting your mobile workforce can help your enterprise reach new levels of profit and productivity.
Written for IT executives seeking to understand the potential impacts of deploying a secure mobile collaboration solution, this paper offers:
Use cases of leaders driving productivity via mobility;
Business drivers behind supporting a secure collaboration strategy;
Costs and benefits of providing mobile access to corporate content and apps.