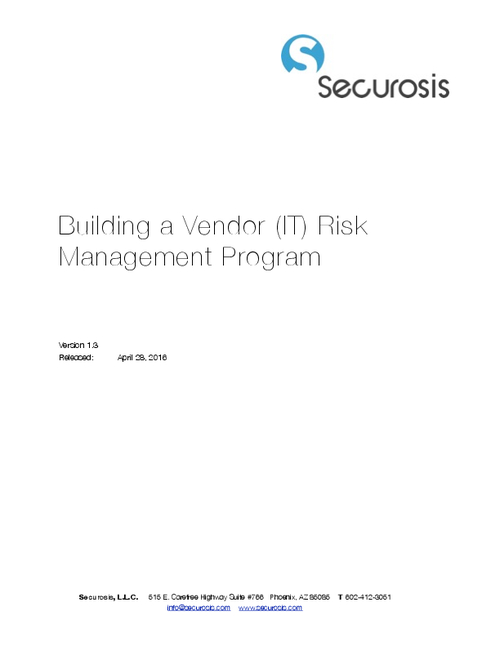 Outsourcing is nothing new. Industries have been embracing service providers for functions they either couldn't or didn't want to perform for years. This necessitated integrating business systems and providing these third party vendors with access to corporate networks and computer systems. The risk was generally deemed manageable and rationalized by the business need for those integrated processes. Until it wasn't.
In this white paper, learn how organizations can build a systematic means to evaluate the IT risk posed by their vendors, suppliers, and other third parties.
Download this white paper to explore:
Why you can no longer ignore vendor risk
How these services can actually pinpoint malicious activity on your vendors' networks
The fundamentals to building a systematic program to evaluate the dangers to your organization and objectively mitigate them.