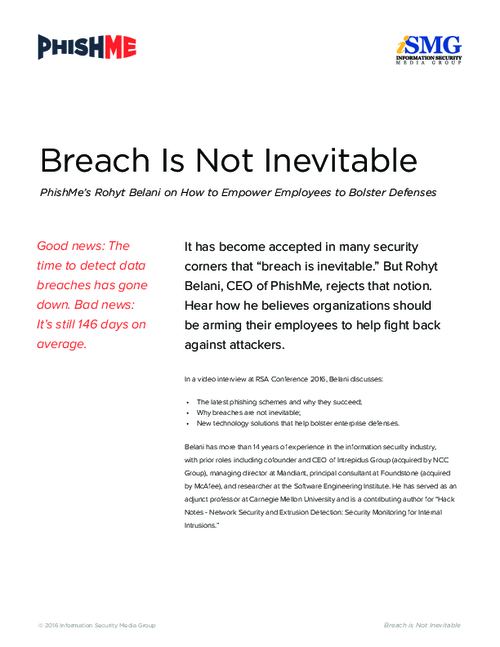 It has become accepted in many security corners that "breach is inevitable." But Rohyt Belani, CEO of PhishMe, rejects that notion. Hear how he believes organizations should be arming their employees to help fight back against attackers.
Download this interview with Belani from the RSA Conference 2016 to explore:
The latest phishing schemes and why they succeed;
Why breaches are not inevitable;
New technology solutions that help bolster enterprise defenses.