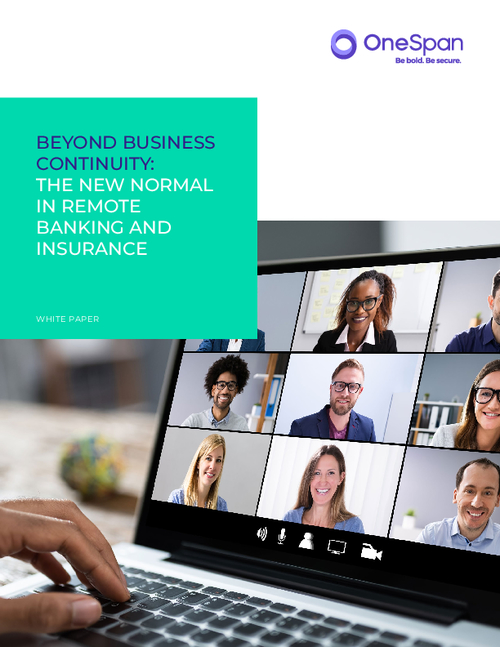 The COVID-19 pandemic accelerated trends toward remote banking, digitization, and remote work. Around the world, we now rely more than ever on digital solutions for interactions and transactions that have traditionally involved a visit to the branch.
The new normal is here. eSignatures and remote ID verification technology are essential to success in these new conditions.
Go beyond business continuity and explore the top processes to digitize and key security considerations for digital-first organizations.
Get an update on:
Regulatory responses expanding the use of eSignatures and digital identity verification;
How to prioritize customer-facing processes for e-signature;
How to determine your organization's readiness to deploy e-signatures.