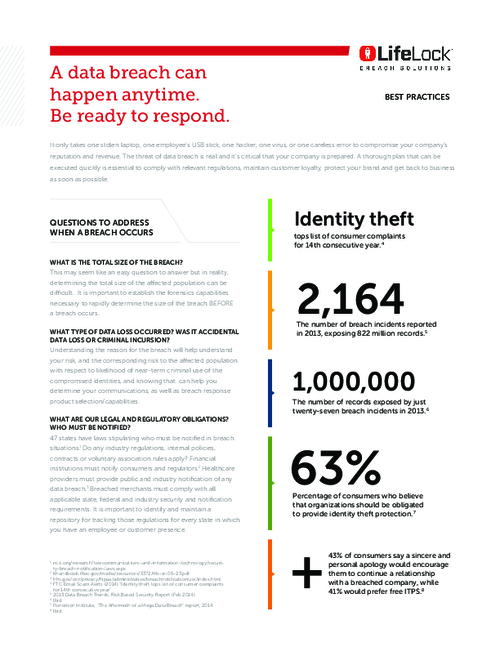 It only takes one stolen laptop, one employee's USB stick, one hacker, one virus, or one careless error to compromise your company's reputation and revenue. The threat of data breach is real and it's critical that your company is prepared. A thorough plan that can be executed quickly is essential to comply with relevant regulations, maintain customer loyalty, protect your brand and get back to business as soon as possible.
Download this white paper to learn:
Questions to address when a breach occurs;
How to act in a crisis, should a breach occur, to protect your customers and your reputation.