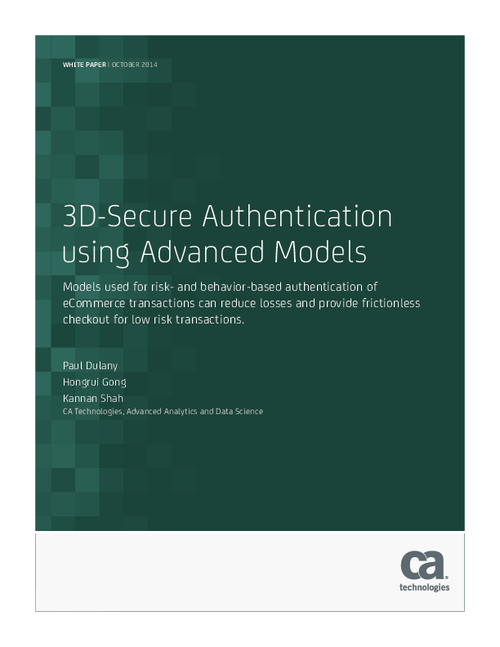 Issuers need to balance eCommerce payment transaction security and a smooth customer checkout experience. The crux of the matter is how to provide a seamless checkout experience for legitimate customers so they won't abandon their transaction while at the same time stopping illegitimate attempts to transact.
The use of behavior-based authentication to determine which transactions should require the customer to go through additional means of authentication is critical for reducing customer friction while creating better assurance that the transaction is legitimate.
Download this white paper to explore:
3D-Secure as the basis for eCommerce loss reduction;
Behavior-based authentication;
Advantages of advanced models.