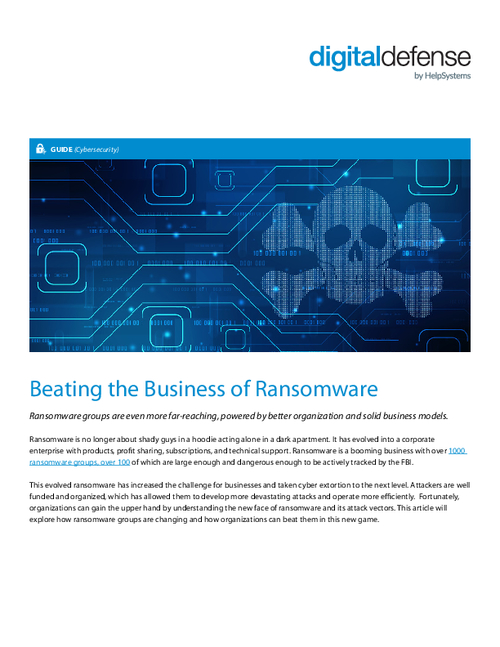 Ransomware is no longer just a single act of encryption. It has quickly grown into a multi-level attack. Even if you comply with ransom demands, you can suffer subsequent extortion, from threats to publishing sensitive data to DDoS attacks against your services.
Preventative cybersecurity is the best way to avoid this snare. Our Beating The Business of Ransomware Guide covers what tactics cybercriminals are using to successfully attack an organization and what security measures your company needs to take to stay several steps ahead of them.
Get the guide today and see how a layered security strategy can defend your business from ransomware's latest evolution.