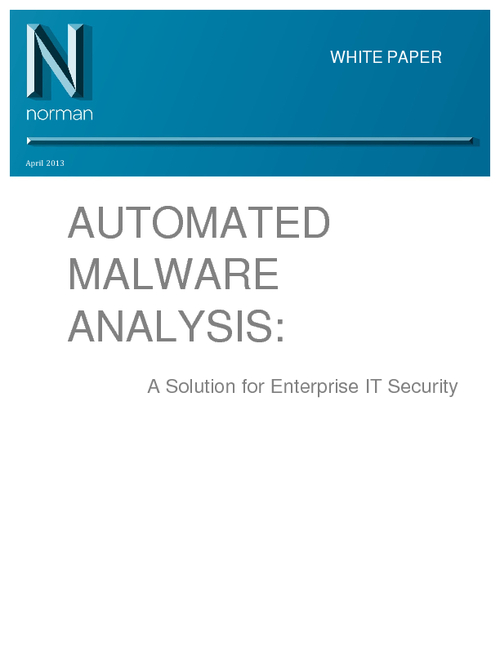 While many enterprise IT organizations believe that they already have effective solutions in place for preventing malware from invading corporate networks, the traditional defensive approaches currently in use today may actually pose a significant source of risk. Malware analysis can help mitigate this risk if implemented as part of a comprehensive defensive strategy based on the premise that no preventive solutions are fully effective against advanced modern malware attacks.
This white paper highlights:
Increasing threat landscape;
Maturation of malware authorship;
Resource constraints and the need to prioritize;
Malware analysis as a specialized skill set;
Benefits of automated dynamic malware analysis.