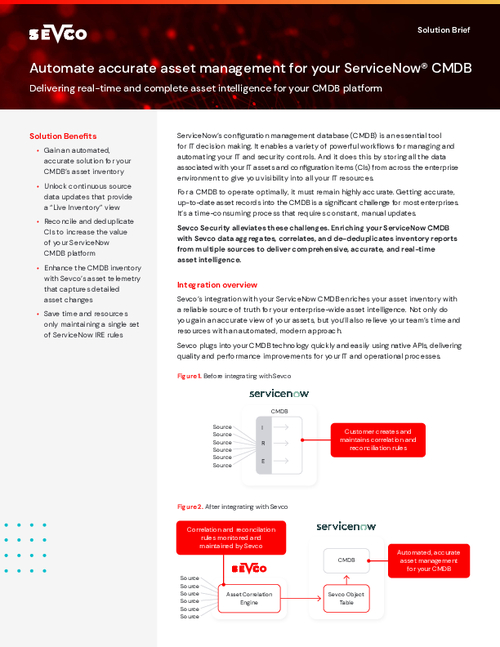 Configuration Management Databases (CMDBs) like ServiceNow are essential tools for IT decision making. They enable a variety of powerful workflows for managing and automating your IT and security controls.
But getting accurate, up-to-date asset records into the CMDB, is a significant challenge: it's a time-consuming process that requires constant, manual updates.
Download this guide to learn how Sevco's integration with your ServiceNow CMDB automatically enriches your asset inventory with a reliable source of truth for your enterprise-wide asset intelligence.
You'll learn how this integration:
Drives accurate CMDB data;
Reduces CMDB maintenance;
Increases CMDB value;
And relieves your team's time and resources with an automated approach.