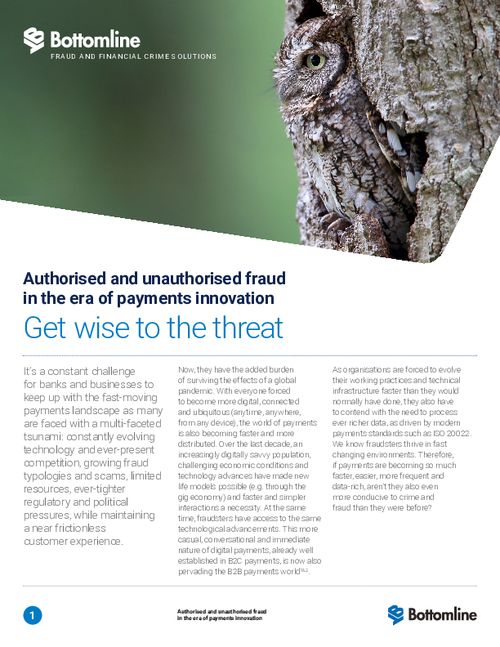 It's a constant challenge for banks and businesses to keep up with the fast-moving payments landscape as many are faced with a multi-faceted tsunami: constantly evolving technology and ever-present competition, growing fraud typologies and scams, limited resources, ever-tighter regulatory and political pressures, while maintaining a near frictionless customer experience.
Download this whitepaper to learn more about:
The business challenges of an evolving fraud landscape;
The various fraud types to spot;
What does success look like? From hindsight to insight...