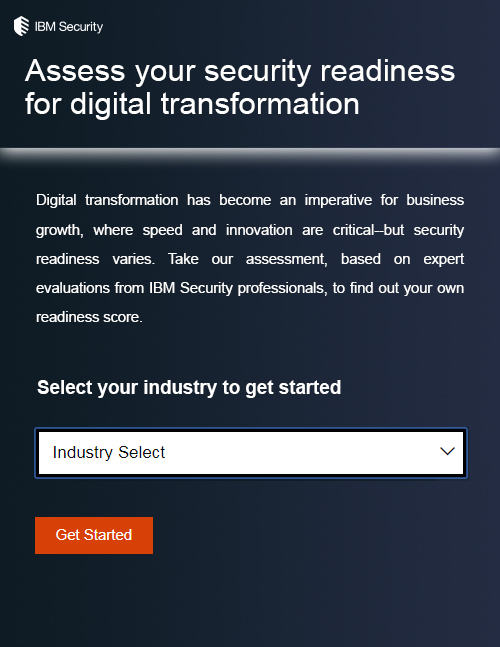 Digital transformation has become an imperative for business growth, where speed and innovation are critical--but security readiness varies. Take our assessment, based on expert evaluations from IBM Security professionals, to find out your own readiness score.
Build your personalized Digital Transformation Security Report
Your score is generated against the average of ten competencies evaluated by IBM Security professionals.
What your 20-question assessment will include:
Your security readiness score;
Graphic display of your readiness;
An industry score comparison.