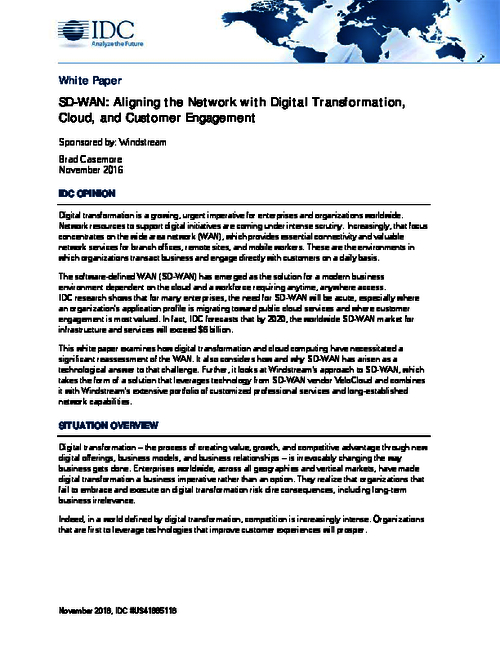 Research shows that for many enterprises, the need for SD-WAN will be acute, especially where an organization's application profile is migrating toward public cloud services and where customer engagement is most valued. In fact, forecasts show that by 2020, the worldwide SD-WAN market for infrastructure and services will exceed $6 billion.
Download this brief to learn about:
Why SD-WAN will be even greater than the need for SDN in the data center;
How digital transformation and cloud computing have necessitated a significant reassessment of the WAN;
How cloud services are being fully integrated into WAN architectures.