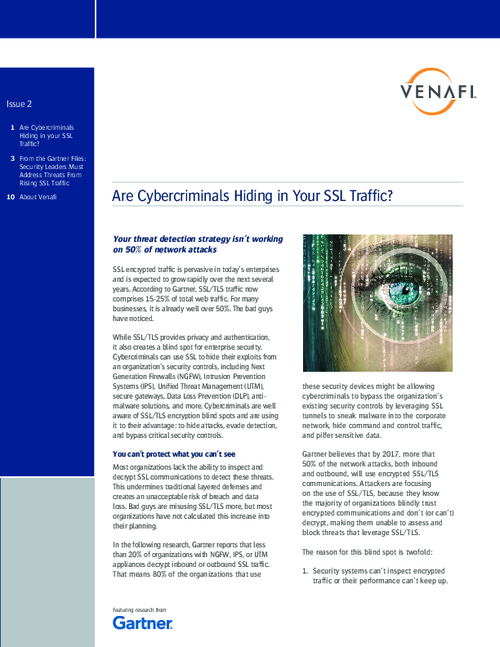 SSL encrypted traffic is pervasive in today's enterprises and is expected to grow rapidly over the next several years. While SSL/TLS provides privacy and authentication, it also creates a blind spot for enterprise security. Cybercriminals can use SSL to hide their exploits from an organization's security controls, including Next Generation Firewalls (NGFW), Intrusion Prevention Systems (IPS), Unified Threat Management (UTM), secure gateways, Data Loss Prevention (DLP), antimalware solutions, and more.
Download this white paper to explore:
Why your threat detection strategy isn't working on 50% of network attacks;
Security leaders must address threats from rising SSL traffic;
How to succeed with limited technology choices and high costs without impacting user experience.