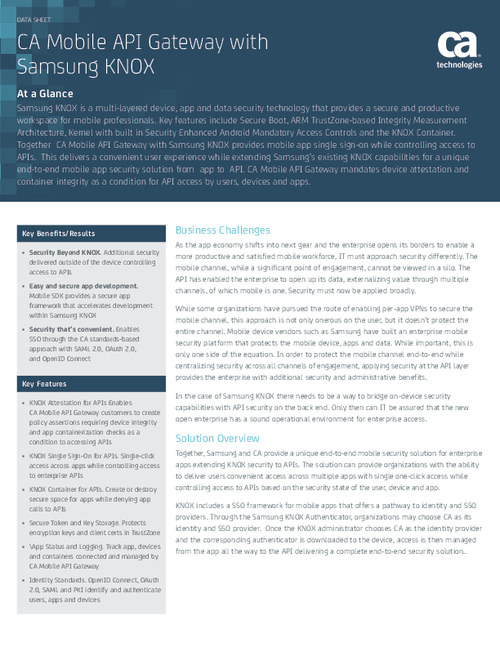 As the app economy shifts into next gear and the enterprise opens its borders to enable a more productive and satisfied mobile workforce, IT must approach security differently. The mobile channel, while a significant point of engagement, cannot be viewed in a silo. The API has enabled the enterprise to open up its data, externalizing value through multiple channels, of which mobile is one. Security must now be applied broadly.
Download this white paper to explore:
How to achieve additional security delivered outside of the device controlling access to APIs;
Easy and secure app development;
Security that's convenient.