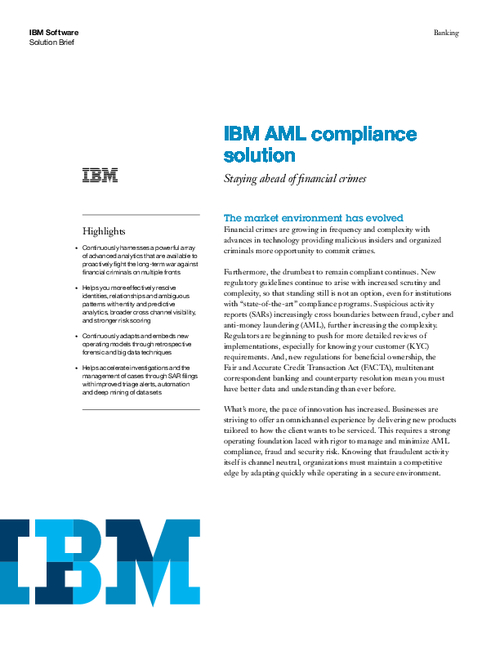 Financial crimes are growing in frequency and complexity with advances in technology providing malicious insiders and organized criminals more opportunity to commit crimes. Furthermore, the drumbeat to remain compliant continues. New regulatory guidelines continue to arise with increased scrutiny and complexity, so that standing still is not an option, even for institutions with "state-of-the-art" compliance programs.
Download this white paper to explore:
How the environment has evolved;
What the status quo solution lacks;
The holistic approach to countering threats.