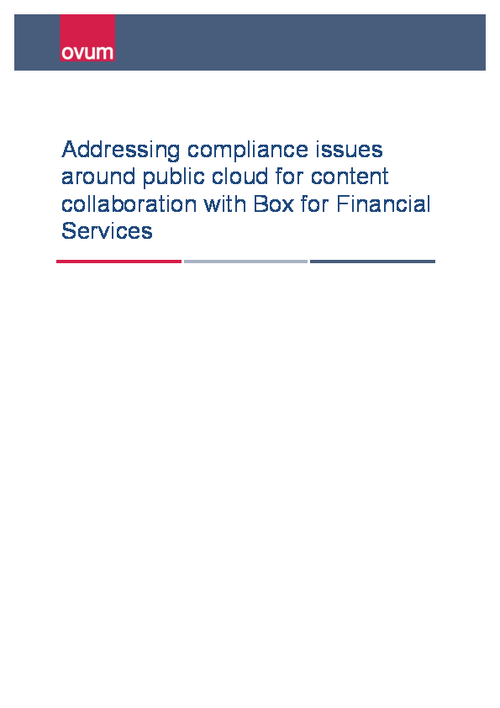 Box has announced its 'Box for Financial Services' initiative that includes Box's Enterprise Key Management service. This functionality is targeted at addressing some of the top concerns financial service institutions (FSIs) typically have around use of public cloud services. For many institutions the key driver to consider such services will be realization that employees are often already making use of unmanaged, consumer-orientated services which present significant compliance risks.
Download this white paper to explore
How cloud can enable us to go back to basics of security to make our organizations more secure;
Why compliance, risk, and audit concerns have driven FSIs to adopt a private/hybrid cloud approach to file sync and share;
How enterprise-class content collaboration capabilities address compliance risk within institutions.