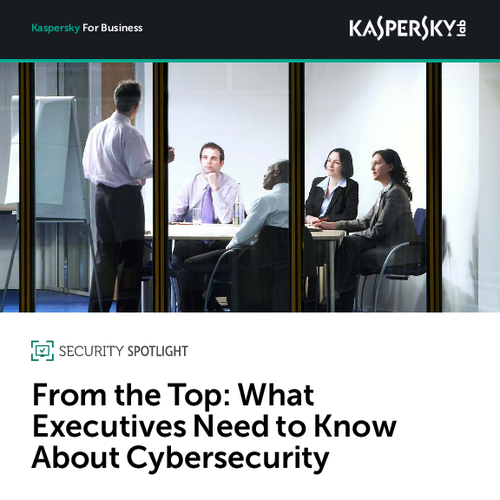 $117,000 - Average financial impact of one data breach for SMBs in North America.
$1.3 million - Average financial impact of a data breach for large enterprises in North America.
No company can afford to ignore the skyrocketing costs of just one data breach. The best way to avoid this hit to your budget is to start by educating those at the top of your organization.
Download this eBook and learn how to educate your executives on:
How to find solutions that strike a balance between security and operations;
Why educating employees about cybersecurity is so important;
How just one attack can have a devastating effect on your organization.