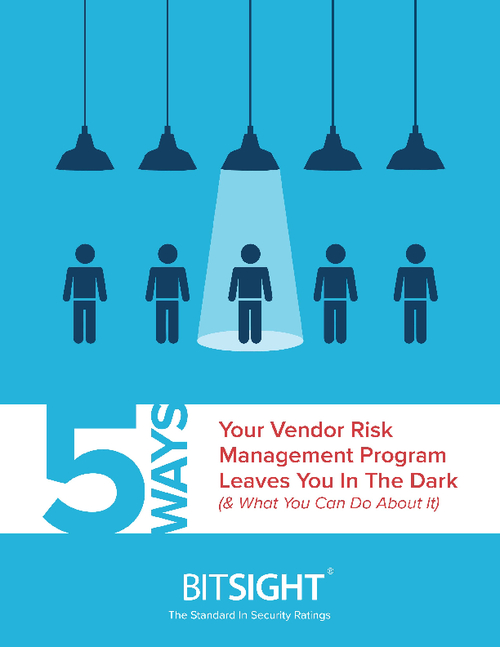 Relationships with vendors are vital for many organizations, but the more data you share, the more risk you acquire. And mitigating this risk requires a degree of visibility into vendor systems that most organizations are hard-pressed to achieve.
Download this guide to explore:
Five of the most impactful shortcomings of typical vendor risk management programs;
How organizations with highly mature vendor risk management programs are changing their approach in order to sidestep those challenges.