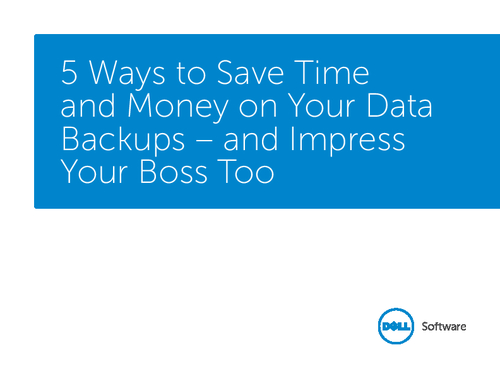 When it comes to IT professionals, one universal truth always seems to be present: you have way more work than you have time. Not to worry. This short e-book will highlight five key approaches that can not only help you save time managing backups, but control costs too. Together, these best practices will not only give you more time to focus on your other key priorities, they may end up impressing your boss the next time annual reviews come around.
Download this white paper to explore
How to determine your true SLA's;
How to simplify your deployment and management;
How to research your licensing options to effectively protect your data.